Profile
Falcon Automatic Doors, with its corporate base in Rayyan-Qatar, has emerged as one of the leading automatic door manufacturers, suppliers and installers in the Middle East. Falcon has extensive knowledge and experience in the automatic door industry and has an extensive client base in both public and private sectors. Our range of products include Industrial Rolling Shutters, Overhead Doors, Sliding Doors, Garage Doors, High-Speed Rolling Door, Swing Doors, Automatic Entrance Barriers, Security Systems etc. used in Airports, Steel Plants, Power Plants, Fire Stations, Malls, Villas, Apartments and the warehouses in logistics departments.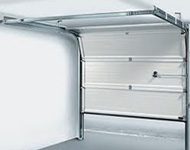 Superior design & style
Falcon Automatic Doors stand supreme in the building industry in terms of technical excellence and outstanding design. We undoubtedly add style and character to any home or establishment with our automatic door systems. The Roller can be made to suit most garage openings enhancing the overall appeal of any structure.
Technology par excellence
Years of intensive research and development has made Falcon Automatic Doors, evolved into a product very much in demand in Qatar especially in the electrical environment in Qatar. All our products are effective, strong, durable and safe and have solid back power facility. Falcon Automatic Doors philosophy is to provide quality and service in the highest possible way at all times to the customer.
With our factory certified technicians and many years of combined experience we offer professional installations and service. We also have a friendly staff waiting to assist you who will strive to give you the utmost customer satisfaction available in the industry. We have adopted the standards of safety rules and regulations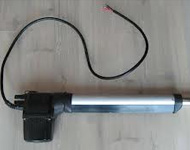 Reliable Quality and Safety
Safety and strength remain the hallmark of Falcon Automatic Doors at all times! The unique broad line profile of the doors defines their strength. We understand that as a home owner you are much concerned about the security of your home, and we always consider the security aspect in the construction of the door systems. With Falcon Automatic Doors your security is guaranteed for many years to come. Our products always remain very safe Doors, Shutters, Gates, Barriers & security systems for you to operate throughout their life span with their remarkable ease to open and close giving reliable performance at all times. Falcon Automatic Doors .., has many experience in designing, manufacturing and installing automatic doors.